Staple #10: The Overnight Bag
by
Tanner
It doesn't matter what the reason is. Could be work, could be a quick weekend away, it could be having to crash somewhere because your house flooded; at some point in time you'll need to be able to pack up for a weekend. Most men will end up buying a triple-case luggage pack and just use the little roller carry on as their overnight bag. Something that looks like this.
I can see three major problems with these. First of all, there's not a lot of flexibility. Because of the hard shell on cases like these, your bag will take up too much space if it's not packed fully, or it will limit the amount of space you can actually fill if you want to pack a bit more. The next problem is their ubiquity. I know first-hand the frustration of seeing 15 of these pulled out of a tour bus and trying to figure out which is yours. There are tricks like tying a bright bandana around it, but it leads to the third problem: they're boring and not the least bit stylish.
My go-to overnight bag is more of a duffel than a roller. It has a lot more flexibility in the space area, is going to be easier to spot and will look a lot better. If you're worried about lugging around something that size and not having the little wheels to roll on, learn to pack better or start lifting more. It's manly to lug around a bag that looks like it should be tilting you to one side and doesn't.
With most bags like these you can either go a canvas route or a leather one. There are pros and cons to each. Canvas will be cheaper and more casual looking while leather will have the opposite effect. If you plan on being rough with it by taking it camping or something else less formal it's a lot easier to replace a cheap canvas bag than it is to restore or repair an expensive leather one. That being said, wearing in a leather one will look even better and last longer.
And just like everything else I write about, there's a wide array of prices for a bag like this. The canvas one I have cost $25 at Forever 21 and worked perfectly for a ten-day backpacking trip across Italy last year.
If you want to break into the leather realm but don't want to spend an arm and a leg, H&M has a good bag that looks masculine.
The next step up price wise is to look at brands like Fossil. I've never used one and don't know anyone who has, but the design is spot on and I know they use a better leather and material quality than the other bags addressed.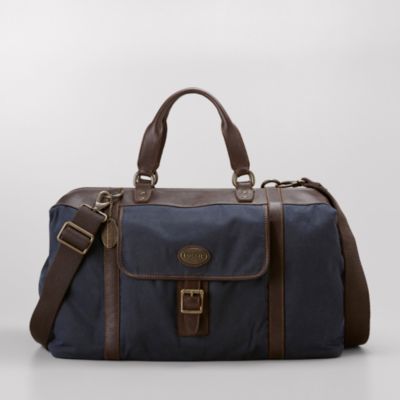 And the sky really is the limit with these. You can get into designer brands for thousands of dollars.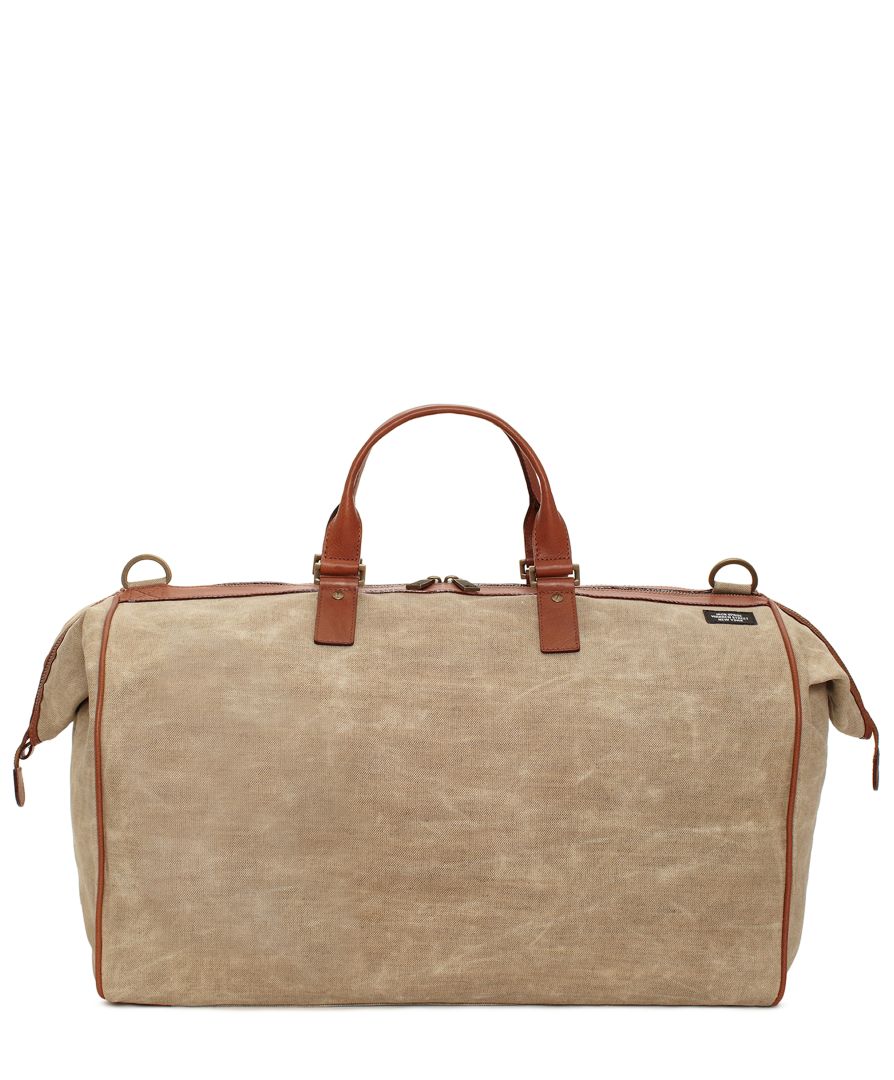 Whichever bag you choose, just ditch the rolly polly and snag something that looks better.